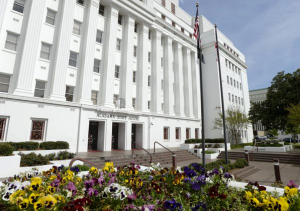 Chair: Randy McRae, International Paper
Vice Chair: Wesley Helton, Specification Rubber Products
Staff Liaison: Jon Barganier
The Governmental Affairs Committee reviews all legislation and monitors all legislative activity at the State House. Committee members serve as an advisory network on any and all legislative concerns (including but not limited to bills, regulations, executive matters, etc.). Each of the committee members assists the association's lobbying strategy. The committee meets weekly during legislative sessions and on an ad-hoc basis throughout the remainder of the year.
Human Resources & Workforce Development
Economic Growth and Expansion