MANUFACTURE ALABAMA BOARD OF DIRECTORS ANNOUNCES LEADERSHIP CHANGES, JON BARGANIER NAMED PRESIDENT AND CEO
MANUFACTURE ALABAMA BOARD OF DIRECTORS ANNOUNCES LEADERSHIP CHANGES, JON BARGANIER NAMED PRESIDENT AND CEO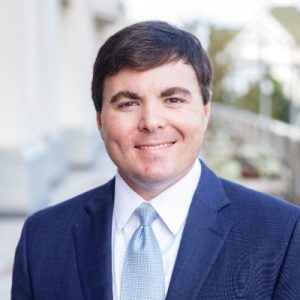 The Manufacture Alabama Board of Directors announced today that Jon Barganier has been selected as the organization's next President and CEO.  Barganier joined Manufacture Alabama in August 2020 as Chief Operating Officer and has worked in Alabama state government and politics since 2006.
Barganier replaces George Clark who founded the organization in 1996.  Mr. Clark has served as President of the organization since its inception and will continue to serve at Manufacture Alabama as Director Emeritus and President of Workforce Development as part of the transition.
"This is an exciting day for our association," said Paul Vercher, Chairman of the Manufacture Alabama Board of Directors. "George Clark is the founder of Manufacture Alabama and under his vigilant leadership the manufacturing sector in our state has been well represented enabling it to function as a dynamic driver for the state's economy. Jon is well positioned to continue to improve upon the precedent George has set and the Board of Directors looks forward to working with Jon to continue Manufacture Alabama's strong leadership in the manufacturing sector."
"I have been blessed to have been the creator and leader of Manufacture Alabama for almost 30 years," said George Clark. "We have become the recognized voice for manufacturers in Alabama. Our future is bright with the leadership of our Board of Directors and our exceptional staff."
"I am honored to be entrusted by the Board of Directors with the responsibility to lead this vital organization which represents the backbone of our economy," said Jon Barganier.  "Manufacturing epitomizes the best of what Alabama has to offer and I am blessed to advocate on behalf of the companies that invest so much in our communities. I look forward to building on the foundation that George established while working with the best team in Montgomery to make Alabama a place where manufacturing continues to thrive."
Prior to joining Manufacture Alabama, Barganier served as Executive Director for the American Petroleum Institute's (API) Alabama office as well as serving in appointed positions for three of Alabama's governors.  Barganier is a graduate of the University of Alabama and obtained an MBA from Auburn University Montgomery.  He and his wife, Leigh, reside in Montgomery and they have two sons; Nash and Jeb.
####
Manufacture Alabama is the only trade association in the state dedicated exclusively to the competitive, legislative, regulatory and operational interests and needs of manufacturers and their partner industries and businesses. MA represents hundreds of companies – from the most recognized international corporations to small, family-owned operations – that share common interests and face similar competitive challenges. Each one is a vital component of Alabama's economy and job base. To learn more, visit: https://www.manufacturealabama.org