MANUFACTURE ALABAMA ANNOUNCES FIRST BOARD MEMBER TO REPRESENT THE AUTOMOTIVE INDUSTRY
MANUFACTURE ALABAMA ANNOUNCES FIRST BOARD MEMBER TO REPRESENT THE AUTOMOTIVE INDUSTRY
Manufacture Alabama is pleased to announce the newest member to its Board of Directors. Ms. Karen Johnston of Toyota North America represents the first board member from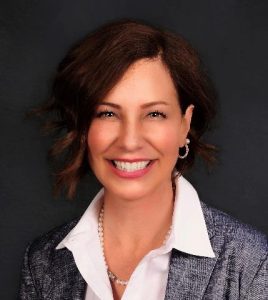 the automotive sector. Johnston, who is the Regional Director for Toyota North America's Government Affairs team will serve a two-year term, effective April 8, 2022.
Johnston has been with Toyota North America for more than 22 years. During that time, she has held various roles of increasing responsibility in Government Affairs, Corporate Communications and Human Resources. She has managed the development and execution of communications strategies for media, community, and government leaders. In her current role, she influences state legislative policy issues that impact the company and collaborates with stakeholders to advance public policy issues that benefit Toyota.
"Karen's appointment to the board of directors affirms the commitment of Manufacture Alabama to a diverse and inclusive board, not only in board members, but in the industries represented," said George Clark, President of Manufacture Alabama.  "With representation from seven industry sectors, and a vision to make Alabama the best place to be a manufacturer, I am confident that our current Board is equipped to guide us into the future and enhance our role as the voice of Alabama's manufacturers."
"I am honored to represent the automotive industry on the Manufacture Alabama board," said Karen Johnston, regional director of Government Affairs at Toyota.  "The automotive industry in Alabama is a pillar in the state's economy, which is why it is a critical state for Toyota and other automakers.  Collectively, our team members, suppliers and dealers have the expertise to set industry standards."
####
Manufacture Alabama is the only trade association in the state dedicated exclusively to the competitive, legislative, regulatory and operational interests and needs of manufacturers and their partner industries and businesses. MA represents hundreds of companies – from the most recognized international corporations to small, family-owned operations – that share common interests and face similar competitive challenges. Each one is a vital component of Alabama's economy and job base. To learn more, visit: https://www.manufacturealabama.org